Map Unavailable
Date/Time
Date(s) - June 19, 2022
10:00 am - 12:00 pm
Location
Life Changers Ministries at Boston Street Church
Categories No Categories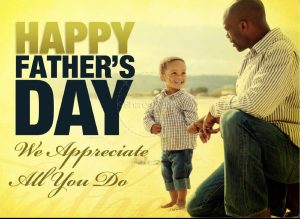 SUNDAY MORNING WORSHIP SERVICES NOTES
                **** HAPPY FATHERS DAY ****
June 19, 2022
INSTRUCTOR PROVIDER PROTECTOR
FATHER ADAM
 Father Adam( God gave instruction to Adam in the beginning not to eat from the tree in the garden)
This changes the condition of the world.
FATHER ABRAHAM
Father Abraham God asked him to leave his land and go to the land that God showed him
        Abraham is known as Father of many
        Nations
GENESIS 12:1-4
Father MOSES
 Moses lead the people out of Egypt and God gave Moses the 10 commandments for the people to live by.
EXODUS 20:1-17
FATHER JOB
Father Job was a God  fearing Man. Job loved God  and his children and sacrifice for them and took care of his family.
JOB 1-7
(FATHER JESUS)
 Jesus  connection with God  is one Although Jesus wasn't a Father , it is Jesus connection with God that his provisional grace allows us to see him as a Father
        Jesus shows us what a Fathers love is like.
Matthew 15:32
Mark 12:28-31
Luke 15:11-24
Message by …. Jerry Whittington