Our History

The history of Word Up-Life Changers Ministries is eminently worth recording. God has shown us through his Word that he is truly God!
Early years of Word Up
On May 18, 1991, Pastor Rayfield Whittington received a Word from the Lord. The Lord requested Pastor Rayfield Whittington to build a church. In obedience, Pastor Whittington followed through with the Word that was sent and on October 31, 1993 Word Up Church was born; and on this date we held our very first church service as "Word Up Church."
Armed with only God's Word as our blueprint, a faithful core of believers acknowledged the need for a place to worship. This vision became a reality in 1993 when a Committed, Motivated Courageous, and Visionary group of Christians first met in a small club house on Albrook Street in Denver, CO. We prayed, worshiped and rejoiced for this new journey God has led Word Up Church on.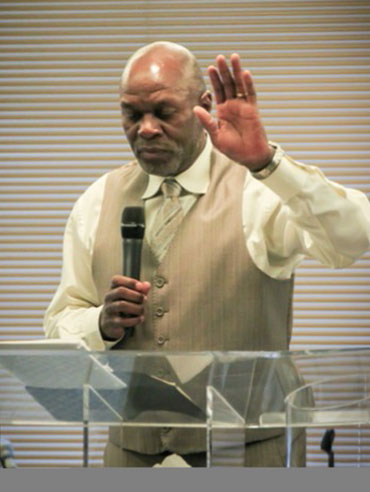 Pastor Rayfield and First Lady Rita Whittington were officially ordained Pastors Leon and Yvonne Emerson at a special Ordination Service at Now Faith Christian Center.
During the early years of the church, Word Up Church held services in numerous locations but with every move, Word Up became a more faithful and stronger driven church.
Throughout Pastor Rayfield Whittington's 28 years of service, he has seen a remarkable grow under his leadership of Word Up Church; when He accepted the call to pastor in October 1993. With his passion to teach individuals and families who they are in Christ, Pastor Rayfield saw individuals saved and families healed.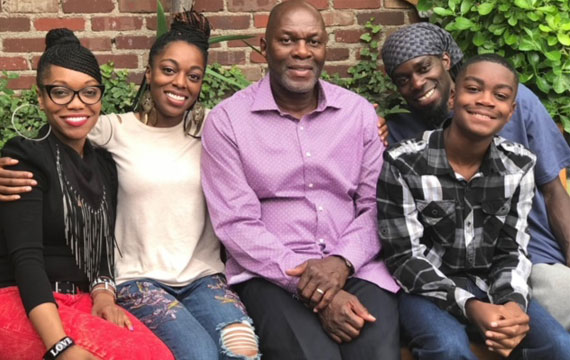 Current History

Pastor Rayfield Whittington shares the leadership with his help meet; his wife, First Lady Rita Whittington. Through their Passion for people and the Word of God, together they pastor a Ministry dedicated in teaching individuals and families how to live their best life now; by teaching them who they are in Christ. This is when Pastor Whittington felt the move to change the name of Word Up Church to Life Changers Ministries. This is a ministry team filled with God's Word, Love and Passion for his people. United in their Love and their dedication for the Ministry, nothing can stop them from seeing Gods vision through.
Future of Life Changers Ministries

The Decision to Thrive is Life Changers Ministries Capital Campaign. This campaign will raise funds and donations for the purchase of land and the building of a new church facility.
In the upcoming years, it will be centered around "The Decision to Thrive" campaign. Everything that we do and teach will be focused on living the life that God has purposed for each of us to live. We have been called to Thrive, not to Survive. God knows that the best way for us to build a new facility is, that we must first build up every individual lives, then be fully dedicated and committed individuals abiding by the Vision of the church.
Life Changers Ministries is blessed to have such a loving caring and compassion ministry team who is dedicated and committed to Life Changers Ministries , and guided by the Word of God. We believe God will hold back all forces of the enemies devices and assignments in response to the praises and prayers of His people until His work is done!